Rose Flore Francois is a Haitian-American, an uprising God's Spirit filled Atlanta base Minister, Singer, Songwriter, Composer, Recording Artist, Worship Leader, Mother, Daughter, Sister and friend. She grew up in a family of eleven, daughter out Reverend Francisque and Mrs. Marie-Therese Francois. The introduction of music came very early in life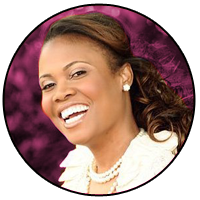 in the small-town church in the South of Haiti where her father ministered. Whether it was singing in a wedding, church conferences, conventions, a special community event, or just within her large family, Rose better known as "Flore "became a hometown favorite by the time she was just 10 years old. At the age of 16, Flore had already won her first singing contest at a live broadcast by local radio stations in the surrounded city where she lived.

Growing up in a musical family made music a third language for Flore. Her oldest brother Frantz's passion for music played a pivotal role for Flore, by allowing her to delve deeper into her own musical expression. In the spring of 1997, the tragic death of Flore's older brother changed the Francois family lives forever. It was then that Flore knew that she could never let go of her dream or the passion for music that Frantz had enabled her to see.

Influenced by Haitian Gospel Artist Maggie Blanchard and Queen of Haitian Songs Emeline Michel. American Gospel Artists: CeCe Winans, Yolanda Adams, Mary Mary, Whitney Houston, Mandisa and Natalie Grant just to name a few.

Since arriving in America, Flore has continued to cultivate her special gift by sharing the dream instilled within her as a young girl.

"Passionate...intense....uninhibited..." These are just a few words that describe the talented Flore. Joyful, uplifting, inspiring, affirmative, exuberant, playful, and universal in its appeal and intention – that is the music of Flore.

You only need to spend a few minutes with her to see what she is about: lavishing love on God. Serving and loving God wholeheartedly. Her thirst for God is insatiable. She is committed to contending for the presence of God and encouraging others to encounter God. Flore has an extraordinary talent that captivates people when he sings with melodies that eases even the most restless soul.

Flore has been a worshipper her entire life. As a child, Flore heard the voice of God and was given the assignment to reach the masses. Her journey of reaching the masses began when she was anointed by God as a child to sing. She was placed before great men and served as Worship Leader at her local church.

Flore is quite busy today. She has the opportunity to share her music at many different churches both locally and internationally. Her main interest is to minister in song the message of hope and reach out to the lost, those who have lost their ways with the redeeming word of God through her music and words of encouragement. Accordingly, her personal life and ministry truly exemplifies the saying, "Lord, I'm available to you!" Psalm 51: 15 "Unseal my lips, O Lord, that my mouth may praise you. Flore is very active in her community. She is a member of The Atlanta Worship Choir and serves as a worship singer at First Baptist Atlanta under the teachings and leadership of Dr. Charles Stanley and Pastor Rodney Brooks, Minister of Music. She holds a Masters degree in Health Science and Health Sciences from Touro University International (TUI) and she enjoys being a clinical research advocate.

Flore's abundant gifts served as the platform for her purpose beyond the music. Although she found great success and favor over her last 10years in ministry but Flore has faced loses, trials, betrayals and pain especially after the sudden death of her late husband of 10 years. Flore's unwavering faith got stronger despite the storms. She stood on God's promised and said like Job: "The Lord gives, and the Lord takes away. Praise the name of the Lord!" – Job 1:21. Flore is a proud mother of 2 beautiful daughters, A. Heidi-Flore and Chloe Grace, who are her pride and joy. Flore is excited to share her testimony with the world through music. Her second album entitled "Everything To Me" was released on November 21, 2015 where she wrote and composed 9 out the 10 songs in her album.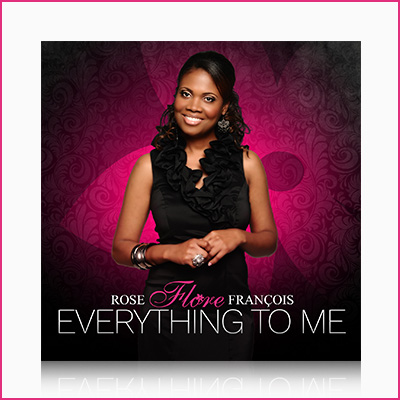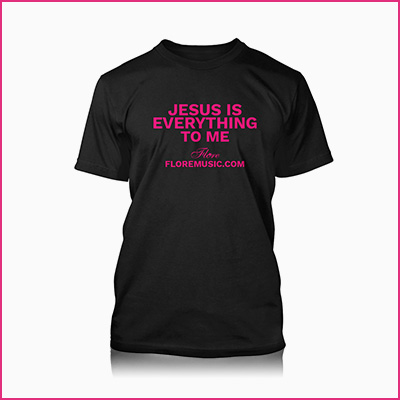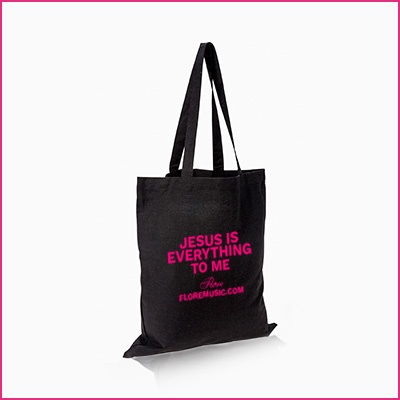 Bag size: L 16 inches x W 15 inches


---

Spirit filled, Spirit led, gifted, talented, solid Christian worship leader with an ability to welcome people into her experience of worshiping Jesus Christ. Flore is not your typical Atlanta singer looking for another gig, but a true worship leader with a desire to lead worshipers into the throne room of heaven.

Pastor Keith and Mrs. Coy Pierce
Endeavor Church - Atlanta, Ga.
www.theendeavoratlanta.org
On the verge of becoming the star she was called to be, Flore excels in everything she sets her mind to do. Loving, respectful, soul fed conscious, with all of her reverence for God and such a strong Christian character, I stand firmly behind her to promote any spiritual duty she fixes to do! Go Sister Flore! Blessings to you.

Pastor Will Verneret
Blood Price Church - Lawrenceville, Ga.
Flore, an anointed Gospel artist with a passion for Christ and a dedication towards spreading the Word through her music blesses the Body of Christ under the anointing. Flore is a very talented singer who touches hearts thru her music and transforms lives with love expressed as an exemplary mother. God is using you in such a time as this! Go ahead bless the kingdom with that contagious smile!

Minister Phil Auguste
Elshaddai Tabernacle - Atlanta, Ga.
Flore is an anointed singer, songwriter and worship leader. Her music captures the heartbeat of God. Flore, I always knew God's hands was on your life ever since the day you've expressed your desire to be a singer at the age of 7. I've always prayed that God would use you in a mighty way. I am beyond proud of your obedience to God! Your Daddy loves you. God bless you!

Pastor Francois
We have been privileged to have Flore minister here at our church through anointed worship. Passion… depth… humility… freshness… relevance and spiritual excellence… All these words come to mind when I think of her. Flore is a woman after God's heart. Her enthusiasm, giftedness, ability to span the ages and passion for the Lord is contagious. Without hesitation, I recommend Flore to any ministry.

Pastor Jean-Pierre and Josette S. Poteau
Gate of Salvation Church - Stone Mountain, Ga.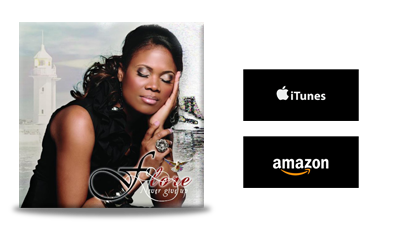 For Booking contact:
OfficialFloreMusic@gmail.com